საიტის საარქივო მასალა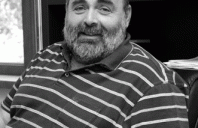 The number of insured people has increased significantly during the last four years. But the Georgian Insurance Association believes the state's intervention is necessary in cases when individuals can't manage to insure themselves. About 300,000 citizens of Georgia who are employed, aren't insured. Employers should encourage employees to get insured. The Association believes that in the condition of a proper insurance system, about two thirds of the Georgian population could be insured during the next three years.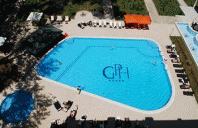 Additional 5* Hotel is involved in the Motor Campaign "Have a Holiday When You Need It" of Insurance Company ALDAGI BCI. From now on any customer who insures a car during the campaign will have a chance to have a holiday in 5* Hotels located in Batumi as well as in Georgian Palace Hotel located in Kobuleti. The above mentioned campaign will last till the end of October. In case of interest you can call to ALDAGI BCI's call center at (832) 2 444 999 and receive a comprehensive information on the mentioned product or call the Insurance Agent for on-site visit.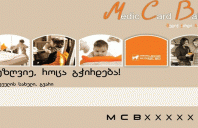 From now on the innovative insurance product Medic Card can be purchased in Kutaisi and Batumi. For the first time in Georgia ALDAGI BCI has developed a product, that can be acquired 5 minutes before receiving a medical service. The mentioned product has no age limitation. Customers are able to purchase the Health Insurance product at the price of GEL 99 and from the moment of payment the Insured can receive GEL 50 valued medical service with 100% coverage. During the whole year the Policy holder will have 50% coverage on impatient services and 100% coverage on urgent outpatient services.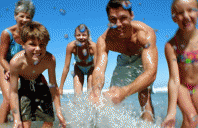 Due to summer season ALDAGI BCI offers Travel Insurance Policy for internal tours to the customers. The Policy can be purchased by both Georgian and foreign tourists. The minimum price of the product starts from 6.00 GEL and the individuals willing to buy insurance will be able to choose any time period. You can purchase ALDAGI BCI's Travel Insurance Policy in the Company's offices as well as in about 200 tourist agencies.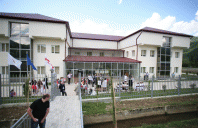 IC Group Insurance Company has completed the construction of Ambrolauri hospital. The 25-bed health center is equipped with modern technologies and is staffed with qualified medical personnel, who will provide population with high-quality outpatient and inpatient services. The president of Georgia, Mr. Mikheil Saakashvili has opened the ceremony. One more novelty: An innovation project, which will take place in the IC Group's hospital, is introduction of telemedicine, the rapidly developing application of the modern medicine.
CALCULATOR