საიტის საარქივო მასალა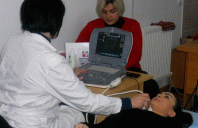 Insurance company Imedi L and University of Georgia conducted free medical examination on thyroid gland especially for students of the University. The activity was carried out by highly qualified doctors, with modern ultrasound equipment.
About 650 insured students were examined and 90 cases were revealed. The results were sent to the laboratory "Mrcheveli" for further hormonal investigation. The medical examination proceeded for 3 weeks.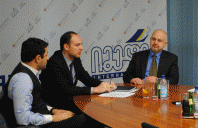 Insurance Company 'Imedi L' participates in the joint campaign of 'Bank Republic' and 'Hyundai Auto Georgia', which offers preferential conditions to buy Hyundai cars straight from the saloon, starting from February 4. Insurance Company Imedi L will offer 20% discount on one year, full auto insurance package. Also, merchant networks 'Euro-techniques', 'Smile' and 'Magelani' offer the discount cards to the customers. The car installment campaign with Hyundai Auto Georgia will last till April 1.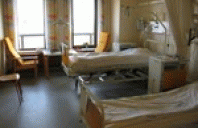 Insurance Company GPI Holding gave a presentation of Gurjaani hospital. The project is implemented in the scope of State Hospital Infrastructure Development program. The modern hospital will serve 70 beds and provide with highest quality medical care.Turkish company "Umut Insaat" conducted planning and building process of the hospital. One of the leading construction companies in the region "Umut Insaat" has a rich experience in implementation of several major medical projects, among them 300 bed Acibadem medical center in Eskişehir.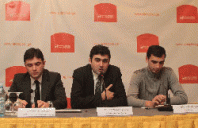 The insurance company Aldagi BCI starts developing insurance in the agricultural sector. In the first quarter of 2011, Aldagi BCI will offer the market new agricultural insurance products: field crops, vineyards, fruit trees, greenhouses, Livestock insurance. As the Director-General of Aldagi BCI Nikoloz Gamkrelidze stated when discussing novelties planned in the agro-insurance sphere at a press conference held at Tbilisi Marriott Hotel, the company had already made contracts with the world-known reinsurance companies for reinsuring the risks that may arise in the Georgian agro-insurance sector.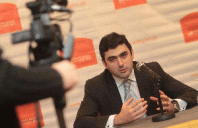 Aldagi BCI insurance company has introduced a report on the 2010 performance. Aldagi BCI director general Nikoloz Gamkrelidze told a news conference at the Tbilisi Marriott hotel, the year of 2010 was successful and quite interesting as the company has marked a financial success and launched several new projects, which will be continued in 2011 too. Aldagi BCI generated insurance premium worth 69 753 730 GEL and paid claims of 33 147 804 GEL throughout 2010.
CALCULATOR